Up early, had a swim, used up all the food in fridge, the boys had scramble eggs and fries, we took the healthy option of fruit, cereals and yogurts. We striped the beds, cleaned everywhere, and we're on the road by 10.30am, team work.
We headed for Naples, Tin City, and stopped and had a coffee there, what a place, it was on the waterside, with lots of tiny shops, we found a coffee shop, that sold fantastic cakes, made with cinnamon, they were very moorish
Geoff had an apple one, which was equally as tasty.
, the shop sold homemade fudge, in all flavours.
We then decided to go on a boat ride, which left in a few minutes, so we quickly paid, and boarded, front row seats up the top, very good. We cast off and meandered down the key, there were some fabulous properties on the waterfront
we meandered through the keys, some were natural and some man made, and came out at the Bay of Naples (Gulf of Mexico) one guy owned two huge houses for him and his wife, and his 93 children, grandchildren and great grand children, he paid 650,000$ in taxes a year.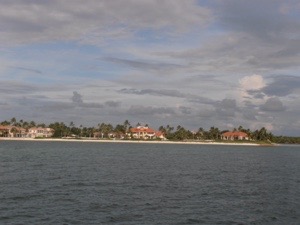 amazing place, lovely to see how the other half lives. Apparently Tom Selleck was going to buy a house there but changed his mind when it wasn't gated! Oh dear!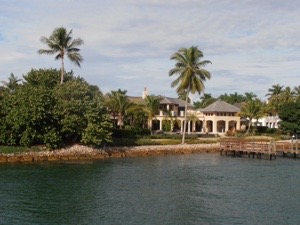 After leaving the boat we walked downtown Naples, it just oozed money, it was lovely.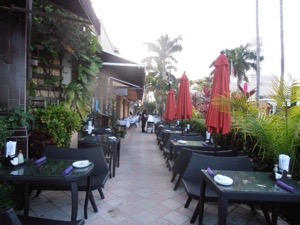 We walked all around, then decided we had to make our way to The Everglades, we drove for two hours, and eventually arrived at Florida City, and checked into the Hotel, and quickly went for dinner at Denny's, and very nice it was.