Sunday 1st January 2023
A very lazy morning and a brunch rather than breakfast today, but first a breath of fresh air, and as it's not raining, we could stand out in the car park.
Brunch was taken in a leisurely fashion after which Monica, Christine and David headed off to walk around the Island we see from the dining room each time we sit in it. I on the other hand was "consoling" my knee, it was complaining bitterly about last night!!! Following their little trip to the island they joined in with the Haggis Hunt, though failed miserably by not finding it!!!
After this hectic activity we all sat in one of the many lounge / bar areas observing all the jaded people sitting quietly; I know a good time was had by all last night. Anyway we were also patiently waiting for afternoon tea to be served; I have no idea where we are going to put it but no doubt we will indulge.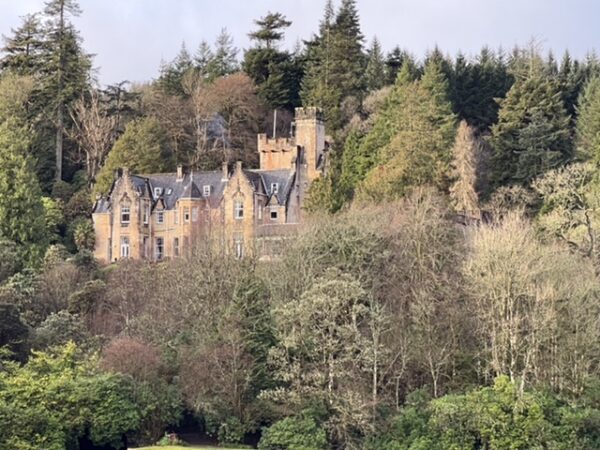 Sure enough at 1500hrs the tea bell went and there was a subdued "rush" to to "stuff-our-faces", again!!!!!! Tea was as expected, full-on with assorted finger sandwiches, numerous cakes and shortbreads not to mention Scones, clotted cream and jam washed down with every tea imaginable. Why-o-why do we do this to ourselves especially as we have another gala dinner later this evening 😩😩😩😩
Next it was whisky tasting, and it was led by "Grady" our Australian maître d who talked us through the 3-Malts, (only 3😩😩) but fortunately Christine shared her three with David and me; Monica had been excused!!!
Tonight is the last meal and it is billed as a 5-course taster so there was a lot of speculation about it but the good thing it is casual dress.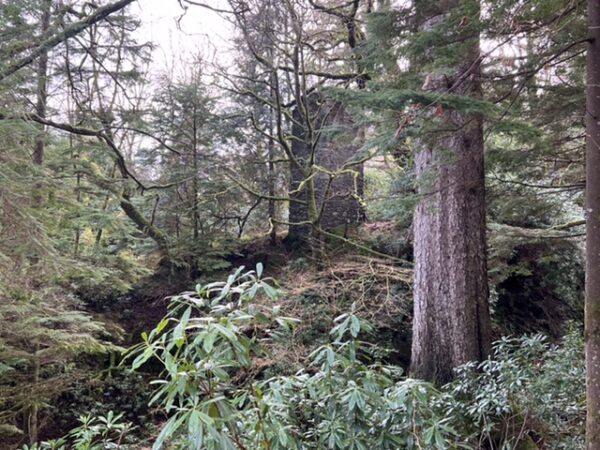 Between tea and dinner we took the opportunity to pack away the kilt etc., and seal it away into its box, as well as sorting our own stuff out. Later we got the "knock" on the door and Monica and David joined us again for pre-dinner drinks.
Upon entering the restaurant, as always there was "Grady" handing out even more glasses of bubbly before we got to our table. Tonight the restaurant wasn't full, obviously there are quite a few lightweights around😂😂😂, mind you our alcohol consumption was down, especially as we have a Long drive tomorrow.
We started with an interesting soup, not to everyone's taste I must say. This was followed by a fish concoction, tasty but only a mouthful! At this point Monica suddenly announced she doesn't eat Lamb and she reckoned it would be Lamb, what she based that on we had no idea but guess what, we had lamb and very nice it was too plus, there was something extra, very tasty but unknown to us so asked, sweetbreads was the answer. I have never fancied or even had sweetbreads but now, unknown to me I ate and enjoyed them, so now I like them!!! Monica suddenly pipes up with, "I wonder if the sorbet is coconut", as I don't like it to which Christine joined in, "I don't like coconut either", guess what, it was coconut; obviously Monica is psychic, should play the lottery🤞🤞. Stonefield staff were very good, they found different deserts for Monica and Christine and would have offered an alternative to the lamb, had they been advised
The dinner went on to around 2130hrs after which people started to leave the restaurant, no doubt for an early night as we all leave tomorrow morning; seemed the sensible thing to do. Tonight we skipped the late night drinkee-poo as we were heading out reasonably early heading to Prestatyn