Up quite late, had a lovely breakfast again, then decided to go to the Everglades Park, where we could go on an air ride.
We set off, and soon arrived at the Everglades Park, we paid our monies, and entered.
We wondered around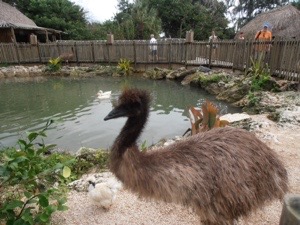 had fun with the Emu's they were very friendly, and wanted to peck you. We went to the first show, which was on alligators, it was very good, and very similar to the last park we went to.
We then went on the Air boats, which was great fun

We were given ear muffs, because of the noise, then started our journey, we saw alligators, herons and iguanas, we meandered over the water, and as we were in front row we managed to catch the spray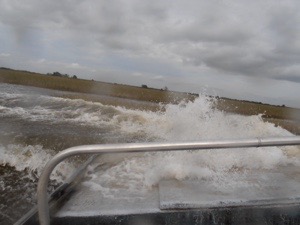 we got quite wet, but it was fantastic fun.
. I had been waiting for a long time to this trip, and it was worth waiting for.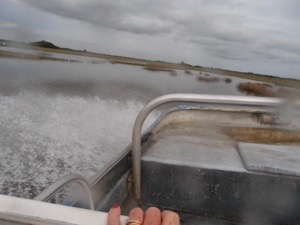 After the ride we went to the snake show, which was very good too, I even got to hold one
. It really did feel funny, it wouldn't stay still, and you could feel it's muscles inside.
We stopped for coffee, walked all around the nature trail, saw all the snakes, crocodiles, turtles, tortoises, alligators, many birds, including a barn owl. Excellent trip.
Left there and looked into a historic village, historic being 1903, we quickly walked around, but did not find anything really that was worth spending time on, pretty little place, with quirky shops.
We headed back to the hotel, where we had a swim in the pool, it was very nice, heated and empty, can't be bad.
Later we went for dinner in the Crackerbarrel Restaurant, the food was good, but we ended up disputing the bill, which put a damper on evening, but we went back and played Sequence, Jan and I lost, but it was close, and they were very good games.