Today we are going on a boat trip, we are going to five towns, and you could get of at all five of them, but we have decided on three.  Just as we were leaving it rained and rained, just for about five minutes, then it stopped and brightened up.  By the time we got on the boat it was very hazy but warm and dry. A good day for sightseeing, although not too good on taking pictures.
First stop was Tremezzo, then Villa Carlotta, we had been
through both of these when we went on our bikes, so we decided to spend more time in Bellagio.
Bellagio is the place that inspired the Las Vegas casino. Bellagio saphire blue harbour, maze of stone staircases and colourful shuttered buildings are truly enchanting, and well worth the visit.  We sat and had coffee by the side of the lake, people watching, one tea one coffee and a cake 17
Euros, bit pricey here! but lovely. The town is busy with tourists, from all over the world, fascinating.
We then climbed the many steps to reach the top, the streets, are narrow, and the shops are all small and unique, none of our normal M & S's, they had a shop selling glass xmas tree trinkets, I nearly bought one, but then it is storage again!! Lots of leather shops, and jewellery shops, all very expensive.
We then hopped onto the boat again, and onto Varenna, which has cobbled streets, and although smaller than Bellagio, just as pretty.  We wondered around, and found a lovely restaurant,
where we could sit on the waterfront again.  We had a lovely lunch, mine was rocket salad, prawns and Parmesan cheese, followed by the biggest pizza I have ever seen, needless to say I could not eat it all.  Geoff had
beef  wrapped around goats cheese, followed by a seafood spaghetti, needless to say it was really good, and the wine
was excellent.
A pretty little town, not so commercial as Bellagio, plenty of restaurants to choose from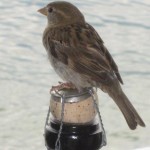 though, but still worth the visit.
Back at the harbour, we waited for our boat, we have run out of time, as the poor dogs have been shut in all day, so we will have to do Menaggio another day.
Despite the downfall of rain on the way back on the boat, we thoroughly enjoyed the day, Lake Como is a lovely place, so clean, and so tidy, definitely a place to visit.