Saturday 7th October.
No rush this morning so for a change we made ourselves a cooked breakfast before heading to "George's" the vet in the village. We had arranged this appointment to get all the necessary paperwork, worming tablets etc., etc., to get them back into the U.K. transporting dogs was a fairly simple procedure but now it is far more complicated and very expensive so in passing asked if they could have Spanish passports, and if so would that improve the coming and going's of our dogs, to which he answered 'yes". The next questions were, could he do it how long to do and when. We knew he was off on his annual holiday later today so we would think about this for next time, but to our surprise he said comeback in a hour or so and he would do it, it was that simple!!!
At 1100hrs we had arranged to meet Keith and Penny for coffee so this all dovetailed nicely. We were also joined by Keith's brother Boyd and his wife Jennifer so had a jolly hour or so before heading back to George's.
An hour or so later we walked out of George's with Spanish passports for Tom-Tom and Rosie: job done😁
Now it was back to our old house in Calle Acebo, we are staying with our friends, Lee and Sarah for a couple of nights and the bonus is: six rugby matches, 3 on Saturday, 3 on Sunday and if the timings allow, the Qatar Grand Prix!!! These matches complete the RWC pool stages and a couple of teams are "sweating" on some results, Australia to name just one!!!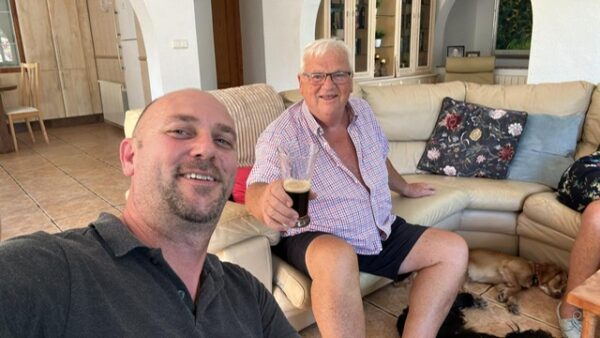 But first a few drinks around the pool. It was quite strange returning after 6-years but it was rather nice especially the garden, to see all the shrubs Christine planted all those years ago grow profusely and make the pool area very private. Next we headed back to the top terrace; this reminded us why we sold, all those steps!!! We enjoyed lunch before settling down to watch the first game, Wales V Georgia, nothing riding on the result of this game but still worth watching, especially how far Georgia have come and should probably be considered as a replacement team in the 6-Nations; but politics will get in the way and it won't happen😡😡. Result: Wales 43 : 19 Georgia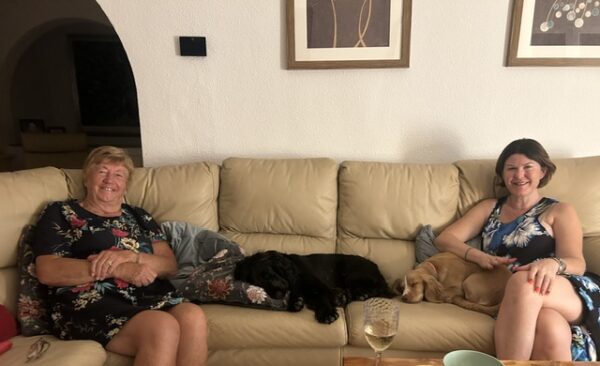 Now we had the game we were waiting for England V Samoa; England were already through to the quarters but having had such a poor run-up to the RWC, they had a point to prove. This was a tight match, not so much for a good game, more because England made so many unforced errors and were at "six's and seven's" at times and Samoa just capitalised on them and ran us ragged, even Mr Farrell took to long to take a conversion further aggravating the situation. The final score tells it all: England 18 : 17 Samoa.
Immediately after this match we switched over to watch the Sprint Race in Qatar and as the checkered flag came down switched over in time to see the Anthems of Ireland and Scotland. Scotland "had" to win and by a margin to get into the quarters, Ireland were already there but South Africa was vulnerable. This should have been exciting but it was a non event, Ireland just "squashed" Scotland. Result: Ireland 36 : 14 Scotland
Having enjoyed copious amounts of alcohol during the day we enjoyed some good old fashioned sausage sandwiches, ideal food after many pints of beer/cider!!!
With not much evening left we headed off to bed, tonight we are in the guest suite, a room we never actually slept in before; a novel experience