Saturday 14th October
Though we were packed in fairly tightly in this motorhome park we had a quite night, even though we were adjacent to a skateboard which fortunately packed up around 2300hrs. Though Teruel hadn't quite "floated" our boat we feel we should return to do the things we should have done.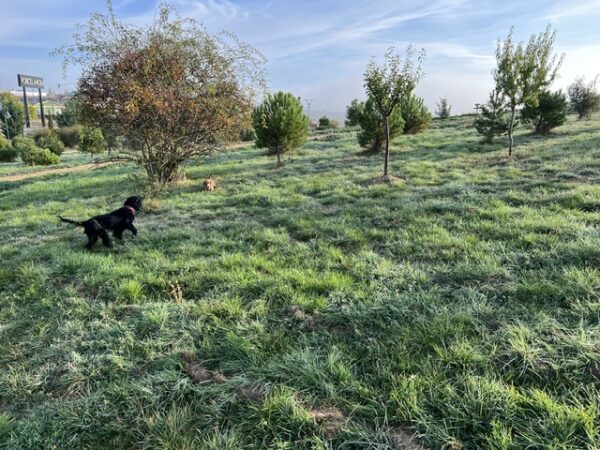 Our original plan was to stop two nights here but due to the issues of getting to and from the old town, we have re-planned our route to Bilbao; we are heading to Soria for the night. We have been there before and liked it so it wasn't going to be an issue and Christine had already found a motorhome parking place in the carpark of all places, at Leclerc, the French supermarket!!!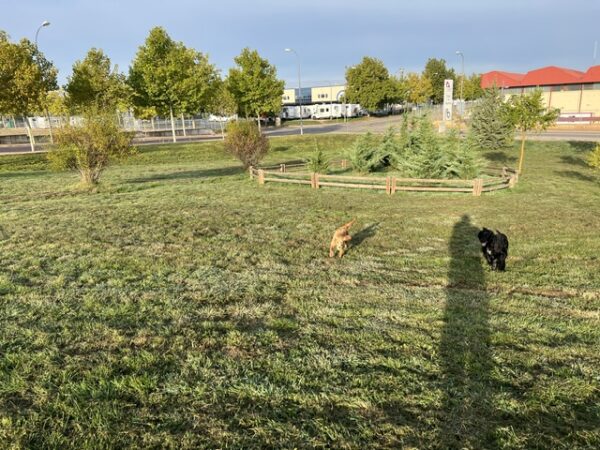 The drive from Teruel to Soria is 242Kms but is nearly 3-hours due to the roads, at times there was quite a bit of twisting and turning as we drove through the foothills of the Pyrenees but at other times there was mile after mile of straight roads over the plains. We went through areas of "unknown" fruit trees and we passed miles of dead sunflowers waiting to be harvested but eventually arrived at Leclerc's.
We parked up and I went to the bus stop and waited for a bus to arrive and then asked the driver the question, again and the answer was the same "no Perros" 😩😩, ok we'll drive Rosie into the town and find a carpark. After circumnavigating the old town the only carpark available was underground; no headroom and all the street parking was taken up so back to Leclerc's and very disappointed.
As compensation Christine created a wonderful dish with big, juicy, tasty scallops with prawns thrown in for good measure and to complement this masterpiece I opened a bottle of the "Casta Diva" wine I bought from Martin's local bodega; bootifull!!!! It never ceases to amaze me how Christine can come up with these dishes in such a small, cramped space with minimal equipment; good show!!!!
Not doing very well with our overnight stops but we won't get too downhearted and tomorrow we will go to Logrono, in the heart of the Rioja region. Note to self, "no more wine" !!!!!